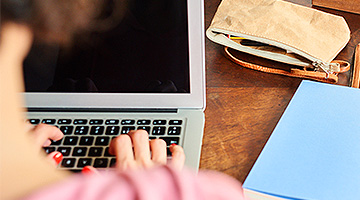 Data Protection
The Data Protection Law (DPL) comes into effect in January 2019 and gives you control of your personal data, and protect against its misuse in public and private sectors.  Until then, you can ensure you and your organisation are ready.
Our Role
We are here to help with understanding your rights and duties. However, until September 30, 2019, the Office of the Ombudsman has no powers to act under the Law. Therefore, we will not be able to investigate, mediate or decide your complaints until then.
Did you know?
You have the right to access your personal data and to know who is using it and how.
For the public
Under the Data Protection Law individuals will have rights to access their own personal data that organisations hold about them and rights to information about its use. Whenever personal data is gathered, processed, collected, recorded, stored or disposed of it must be done within the terms of the DPL. In some circumstances there are limitations on your right to access your own personal data, called exemptions.
For Organisations
The law on data protection says what you should do when you collect, use, store or do anything else with people's personal data. The changes reflect the realities of the digital age and the need for people to take more control over their personal data. So you will need to check whether the DPL and the coming changes apply to your business.
Some of the things businesses will need to do are:
Apply the data protection principles;
Respond to requests from individuals about their data;
Notify affected individuals and the Ombudsman if a personal data breach has occurred.
Your customers, employees and other individuals need to be able to trust you to look after and use their personal data properly and safely. Knowing they can trust you is good for your business. Complying with the rules is also legally required.
Did you know?
The Office of the Ombudsman is preparing guidance that will help you understand your rights and obligations.
Frequently asked questions
If you have a question, the answer may already be here for you.
Does the EU's GDPR apply in the Cayman Islands?
Where do I find guidance on the Data Protection Law?